.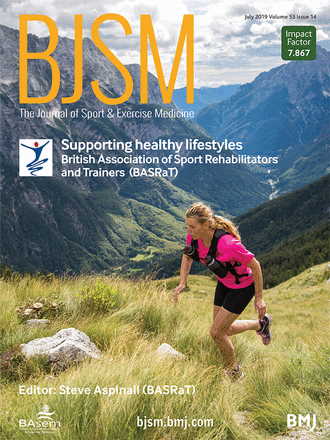 Check out this month's fantastic issue guided by BASRaT, looking at how we can support healthy lifestyles for our patients and athletes and how we can improve public health. Edited by BASRaT Chief Executive, Steve Aspinall, this issue looks at:
- Pragmatic alternatives to increase physical activity
- Health benefits of cycling as a form of transport
- Clear messages on reducing sitting time but also increasing movement
- Benefits of Physical activity for both brain health and cognitive function and functional capacity and health
- Framework and rationale for prescribing exercise for patients in pain, improving outcomes and challenging patients to think differently about tissue damage and pain
And so much more, view here. (https://bjsm.bmj.com/content/53/14)
.
 "Uncomplicated

Resistance Training and Health-Related Outcomes: Evidence for a Public Health
Mandate"
Dr Stuart Phillips and Richard A Winett wrote the above review on resistance training for an American journal
almost ten years ago but it is still pertinent today. Dr Phillips recently
tweeted "Sets, reps, ROM, free
weights, machines, time between sets are variables that most mere mortals
should worry less about and just practice going to the gym - preferably
regularly - to get stronger. Nothing fancy, other than access, commitment and
knowledge of benefit, needed?"
The review
looked at resistance training and cardiovascular health, changes in body
composition, RT and TDT, what more resistance training can do and shifting
towards an intrinsic resistance training model.
Resistance
Training can seem like an intimidating and confusing term to some, simplifying
the messages and encouraging regular workouts could be key to motivation. Watch
this space for more information coming soon!
Read the
full review at https://www.ncbi.nlm.nih.gov/pmc/articles/PMC4086449/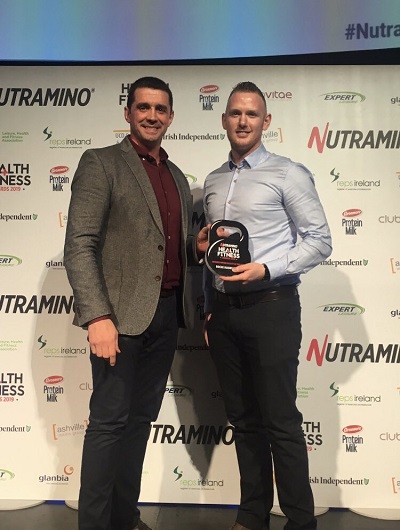 David Roche, MD of Roche Injury Clinic has won an award for Rehabilitation Facility of the year. The award looked at every Physiotherapy clinic in Ireland working at the highest level of sports and reviews from general public.
In three years the clinic has grown from one member of staff in one room to five members of staff working in a brand new multi treatment room, rehab wing and brand new performance centre. David regularly works with the Irish National Athletics Teams both internationally and at home covering junior to Olympic levels.
David completed his BSc in Sport Rehabilitation at Salford University, he has also gained a masters in Sports Medicine and has specialist Strength & Conditioning certifications. David use the knowledge gained from his Sport Rehabilitation degree for his work with elite athletes to rehab them back to pain free lives.
The award criteria looked at how a business grows, innovation, maintaining growth and growing further. Roche Injury Clinic demonstrated rapid growth through opening the new space in a short time. They invested in testing equipment and treat pre and post- surgery ACL, Mencius, shoulder and other types of surgeries. The shortlist was determined by health professionals and CEOs of Olympic councils in Ireland based on staff credentials, the facilities offered, results in their field and more.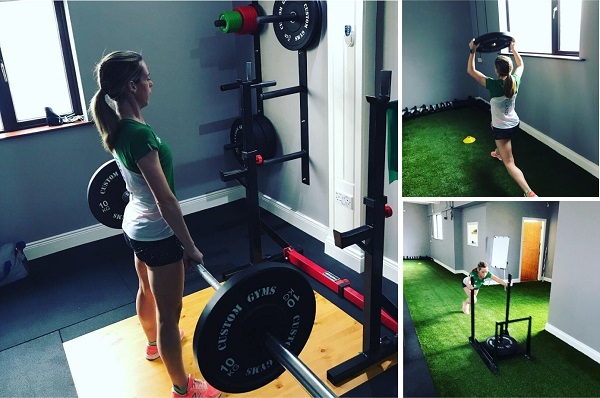 "Young athletes from all sports, Olympic level athletes, top GAA players and professional footballers travel to our facility for treatment and injury rehabilitation for lengthy periods of time. We offer an extremely high level of treatment and in-depth injury rehab exercises that are specific to each person we treat. We are passionate about our patients' goals and help them back to a pain free life and previously high sporting levels."
"It's an incredible honour to win such a prestigious National award like this and it only strengthens our commitment to helping all our patients."
David Roche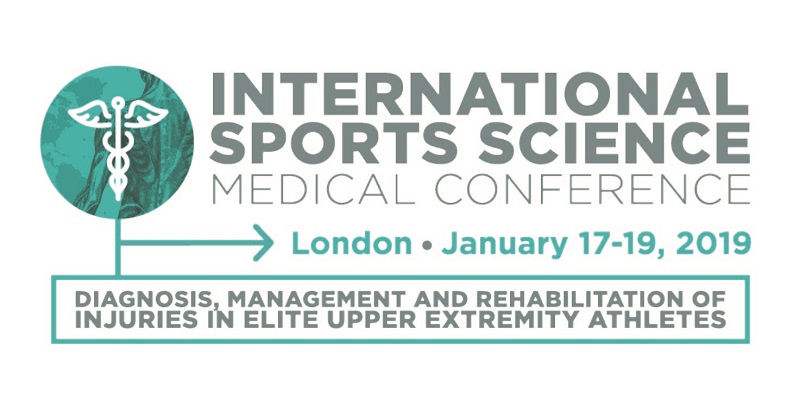 We are excited to be supporting the first International Conference on Upper Extremity Injuries. Take a look at the leaflet link below and book now, the conference takes place in London from 17th to 19th of January. If you are interested in exhibiting at this event the please get in touch.
Diagnosis, Management and Rehabilitation of Injuries in elite upper extremity injuries.
Hear from world renowned experts working with elite athletes at this first international conference on Upper Extremity Injuries and benefit from:
US and UK experts providing international perspectives from elite sport in their field
Pathology insights along with exercise rehabilitation practice pearls
Presentations and panel discussions covering contemporary treatment of upper extremity injuries
Networking with international colleagues from a variety of sports and exercise medicine settings
Over 18 up to-the-minute presentations and 7 relevant breakout sessions on diagnosis, management and rehab.
Click Here to view the full leaflet and book through This link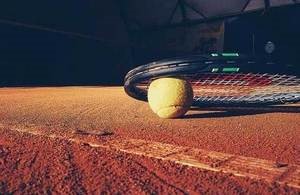 New evidence review concludes that adults should do strengthening and balancing exercises twice a week alongside aerobic exercise.
In older adults, poor muscle strength increases the risk of a fall by 76%. Strengthening and balance activities help to prevent this and also help improve mood, sleeping patterns, increase energy levels and reduce the risk of an early death.
The evidence review commissioned by Public Health England and the Centre for Ageing Better found that activities of most benefit for muscle and bone strengthening include:
ball games
racket sports
dance
Nordic walking
resistance training (usually training with weights, but including body weight exercises which can be performed anywhere)
Jess Kuehne, Centre for Ageing Better said:
"Equal weighting is needed for activities that boost muscle and bone strength and improve balance rather than simply focusing on aerobic exercise. There is significant potential to make health savings if we promote muscle strengthening and balance activities to keep people healthy and independent for longer, particularly as they age.""
Falls are responsible for 95% of all hip fractures, costing the NHS over £1 billion a year. For employers and the economy, musculoskeletal health conditions are the second most common cause of sickness absence in the UK, accounting for 30.8 million days lost in work.
By building on aerobic activities such as brisk walking, strengthening and balance activities such as dancing or tennis can help adults to prevent these health problems and enjoy ageing well.