Student Symposium 2020
Friday 14th February
BASRaT's Student Conference presents an outstanding range of speakers, a chance to network and to chat to Sport Rehabilitators.
Presenting a stimulating keynote and excellent practical workshops, bringing your course to life and inspiring your future career.
We are very fortunate to be presenting a Keynote by Sport Rehabilitator, David Roche who works with various athletes in Ireland. David will present an unmissable keynote, he owns Roche injury Clinic and regularly works with Irish track athletes and Olympic athletes at camps across the world.
Click on the brochure below for full details.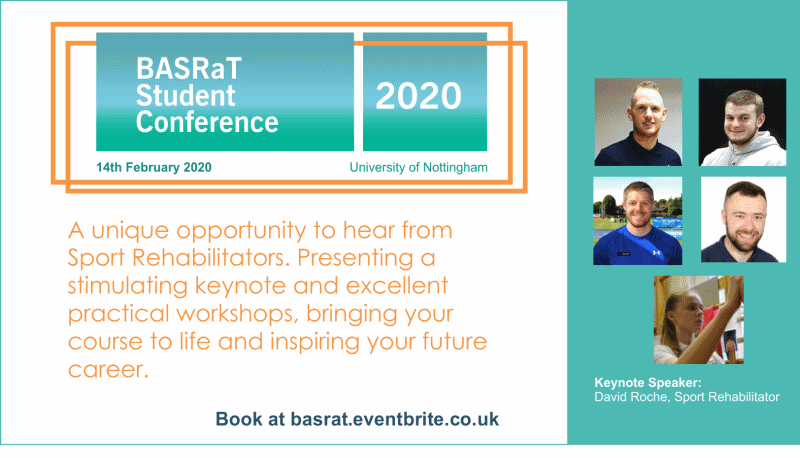 There are a limited number of free tickets for student members, book your place now at www.basrat.eventbrite.co.uk