BASRaT is now a full member of the International Working Agreement
BASRaT has become a full member of the International Agreement meaning that GSRs can work overseas in Canada, America and Ireland. Read the news release.  Interested in applying for this process? Find out more here.

Discussing tackling health inequities and the workforce crisis through quality rehab
BASRaT Registrar, Ollie Coburn recently attended a roundtable at the House of Commons along with colleagues from the Community Rehab Alliance. The two main objectives of the CRA were to raise awareness about workforce challenges and health inequity within community rehabilitation provision amongst the cross-party MPs present. 
From a BASRaT perspective, it proved to be a fantastic opportunity to promote the skillset GSRs can provide and propose to our current and future members as a viable solution for increasing the MSK workforce. 

Raising awareness 0f the work Sport Rehabilitators carry out
From a BASRaT perspective, it proved to be a fantastic opportunity to promote the skillset GSRs can provide and propose to our current and future members as a viable solution for increasing the MSK workforce. 

The information was well received by the MPs which will be followed up.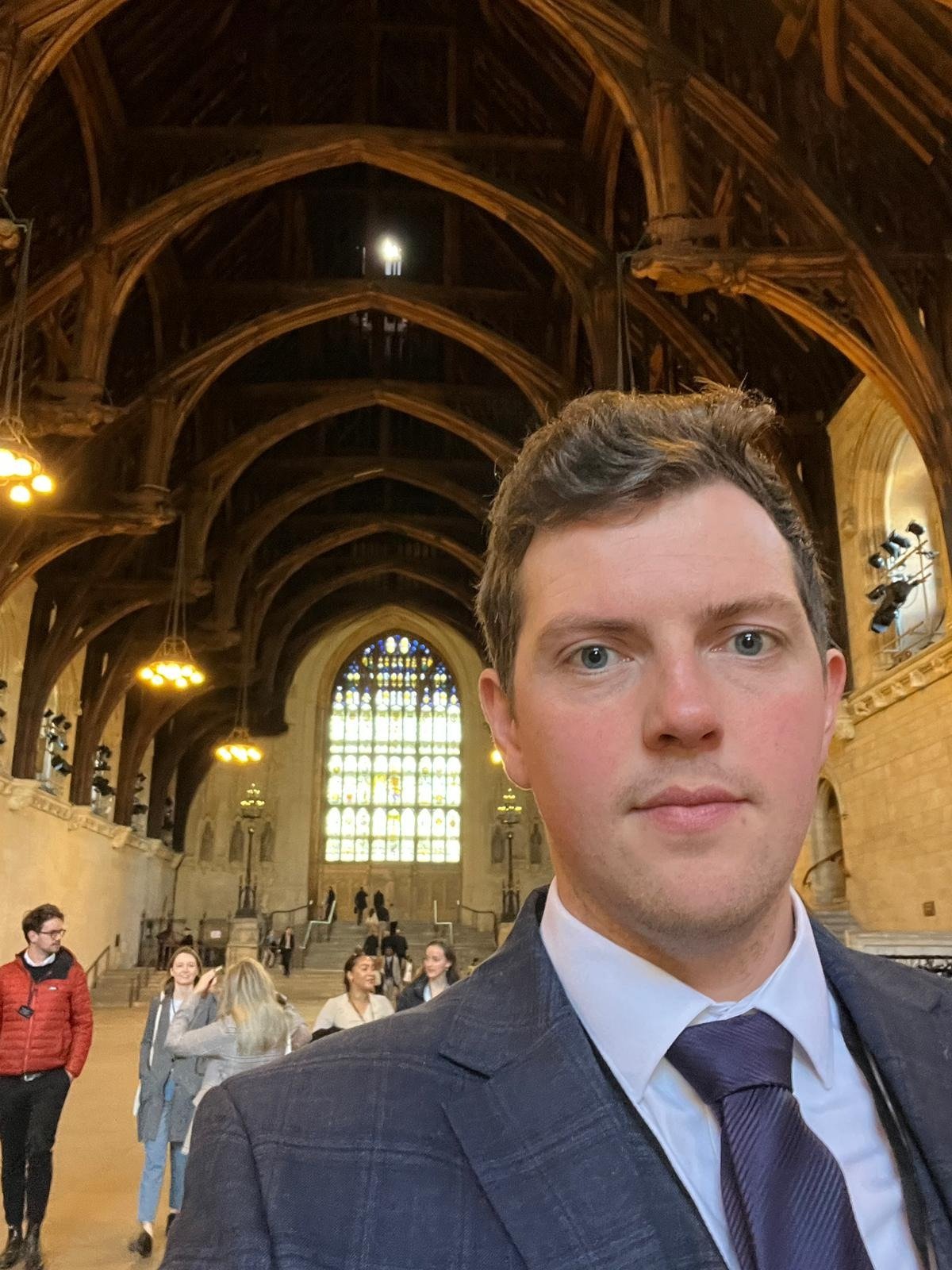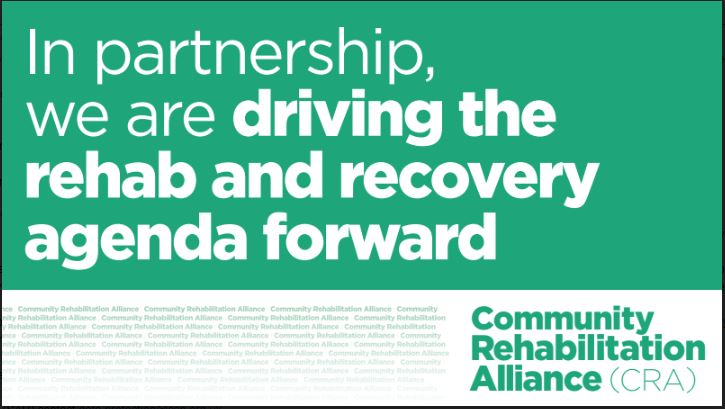 Access to high-quality person-centred rehab is vital in helping tackle health inequities.
-> In order to deliver this - we must tackle the workforce crisis.

Without rehabilitation, people can suffer from worsening health and mental health. Access to rehabilitation can reverse this
- > This requires enough rehabilitation staff in the NHS– AHPs, nurses, support workers, exercise professionals, health coaches and carers

Sport Rehabilitators deliver effective, person-centred rehabilitation and work with Alliance partners to assist those who need rehabilitation services

Access to rehabilitation can affect life chances, earning potential and result in social isolation. Millions are missing out on essential rehabilitation, provision is piecemeal and poorly integrated.
- > The Community Rehab Alliance is a coalition of 55 professional bodies and charities committed to system change

Rehabilitation and recovery services are key to managing the pressures – to reduce unnecessary time spent in hospital, tackle the backlog, and reduce the need for long term social care

Timely access to rehabilitation is essential in reducing the gap in healthy life expectancy – currently this gap in England is 19 years
- > The CRA is a willing partner in helping to progress the rehab agenda
Rehab Guru's purpose built HIP hub promotes Sport Rehabilitation services and more
The Sport Rehab team at Hull University alongside Rehab Guru have been working hard to launch their new Health, Injury and Performance Hub. 
The HIP Hub clinic is a fully functioning clinic offering Injury Assessment, Exercise Rehabilitation and Sports Massage, Musculoskeletal and Physiological Screening, patients can find out more about the services offered and book through the clinic website. 
https://hiphub.hull.ac.uk
Students benefit from the working world clinic experience - from initial patient communication to assessment and creating tailored treatment plans through to using Rehab Guru's Client Management system for client notes, exercise prescription and so much more.  Launched in March, Rehab Guru created the clinic website which leverages their booking system to allow them to run a full-fledged clinic.

The Hub at the University of Hull is available to everyone including staff, students and the local community. As a student-led service, our Sport Rehabilitation students lead the process of assessment, diagnosis, treatment and exercise rehabilitation to get clients back to full working order. Students are supported by a team of highly experienced, qualified clinicians to ensure the consistent development of our students, but most importantly that safe, effective and professional practice is upheld. 

A huge amount of work has gone on behind the scenes, accessing grant funding and all aspects involved in creating this fully functioning clinic. Students on the BASRaT accredited Hull Uni course benefit significantly from this incredible experience, which provides vital placement hours to prepare them to become Sport Rehabilitators.  

Services offered include Injury Assessment, Exercise Rehabilitation and Sports Massage, Musculoskeletal and Physiological Screening. View at https://hiphub.hull.ac.uk
Supporting patients to fulfil their potential


BASRaT's Chief Executive, Steve Aspinall, has edited the July edition of BJSM. Steve's editorial focuses on a patient's future health and working to influence system-wide change and legislation, supporting patients to fulfil their potential. 
This is an exceptional issue of BJSM, view the articles below including the warm up from Steve, original research and discussion and spotlighting Freehab - BASRaT's Registrar, Ollie Coburn, discusses Freehab. 
The issue includes -
Steve's Warm Up Evolving roles of medical and healthcare professionals: where do we go from here View

Editorial Set-piece approach for medical teams managing emergencies in sport: introducing the FIFA Poster View
Research Sleep & physical activity in relation to all-cause, cardiovascular disease & cancer mortality risk View
Device-measured physical activity, adiposity and mortality: View
Cardiorespiratory fitness and mortality from all causes, cardiovascular disease and cancer View 
Reviews·Effects of school-based activity programmes on activity levels, health and learning View 

Muscle-strengthening activities associated with lower risk and mortality in major non-comm diseases: View
Discussion - Exercise in the maintenance of weight loss: health benefits beyond lost weight View
Service spotlight - Social enterprise model for more equitable musculoskeletal care: introducing Freehab View 
Sport Rehabilitators supported GB Ice Hockey at the World Championship Division II Group Games recently.
Sport Rehabilitators, Robyn Crebbin and Emma Sanders supported Women's TeamGB who won gold and Robert Smith, U18s men's who came away with bronze.

 
We caught up with Robyn and Emma who gave us the inside scoop:-
"Travelling with the GB squad is always an honour, they're a bunch of dedicated and passionate athletes who always take on board advice and work with the medical staff to stay at the top of their game for not just the tournament but the whole year. I have been with the team for 6 years and this is easily the greatest achievement and hopefully they will go on to prove they can compete at a higher level." Robyn Crebbin. 
Emma goes on to say "I've been a part of the medical team providing rehab and therapy support for Great Britain Women's ice hockey team since May 2021. We flew to Jaca, Spain in April for the Women's Ice Hockey World Championships where the team had an intense 10 day tournament, consisting of 4 games and 6 training sessions over the 10 day period. The girls blew the other nations away with an impressive 4 wins out of 4 scoring 17 goals and only conceding 1! The girls have worked incredibly hard on both their on and off ice fitness this season with the aim of winning the gold medal and they achieved just that.
 
I was fortunate to have another Sport Rehabilitator and a doctor travel with the team to provide the first aid, therapy, rehab and medical support during the tournament. We were lucky that no major injuries were sustained so my role consisted mainly of maintenance treatment and regular mobility flow sessions to see the girls through.
 
It's a great opportunity to travel abroad and support a national program and I couldn't be prouder of what the girls achieved this year, resulting in winning the gold medal and securing promotion into the next pool of world championship."