This is a valuable podcast which demonstrates the importance of psycho-social readiness, upper and lower limb quadrants and the kinetic chain in the rehabilitation of a shoulder injury. It explains that the rehabilitation process is about the body as a whole, not solely focusing on rehabilitation of the injured limb.
This 25-minute podcast by Jo Gibson, a top physiotherapist and specialist in shoulder rehabilitation and injury, focuses on recurrent shoulder injuries, pre and post-surgical rehabilitation, understanding psychological and psychosocial aspects alongside the emotive processes and apprehension.
In the podcast, Jo focuses on the importance of a pre-op assessment in terms of taking time to check the player's understanding of their injury, the importance of listening to the patient and in turn understanding the patient's psychosocial issues to help them engage in the rehab process.
In terms of rehab post-operation, Jo focuses on the need to consider the shoulder part of the whole kinetic chain. It has been demonstrated in contact sports, performance correlates of the upper limb are very highly correlated with lower quadrant performance, so adding kinetic chain exercises can reduce abnormal load on the shoulder. It was also demonstrated that working the unaffected arm at a high level can have a strength increase effect on the operated arm.
Jo then focuses on discharge criteria again in terms of psychosocial readiness and the upper limb and kinetic chain. Some examples of tests used for return to play include the upper extremity Y balance test and closed kinetic chain upper extremity stability test.
BJSM podcast: SoundCloud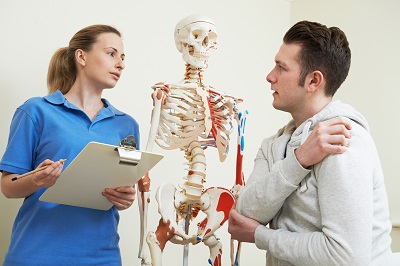 Dr John Morgan, Clinical Director of Bucket and Sponge Medical Services and BASRaT committee member, has been made a Fellow of the Faculty of Sports and Exercise Medicine of the Royal College of Surgeons of Ireland and The Royal College of Physicians in Ireland. The award was made on 10th July 2017, to mark his outstanding contribution to sports and exercise medicine.
Dr Morgan, who has been practicing medicine for 19 years, is also a GP at Pennygate Medical Centre in Hindley, Wigan. Additionally, he is director of both Dr1ve Medicals (providing medical examinations for commercial drivers) and of Enrich Aesthetics.
Well known in the world of sport, Dr Morgan has acted as Physician to Lancashire Rugby Union and to Warrington and Widnes Rugby League Clubs. He is the current doctor of Orrell Rugby Union Club, Leigh Centurions Rugby League Club and of the Ireland National rugby team.
Dr Morgan said:
"It is an honour and privilege both to receive this accolade and to support and care for all of my patients within sports medicine and general practice. The work we have done in raising awareness that increased levels of physical activity can both prevent and treat disease has enhanced the lives of many people."
Dr Morgan joins a list of Fellows who represent the most respected sports and exercise experts in the country. He offered his congratulations to all other new Faculty Fellows and said: "During my career in medicine I have lived by the maxim that learning is lifelong and I have continued to learn and develop new skills, that has helped spur my interest in medicine and make me the person I am today."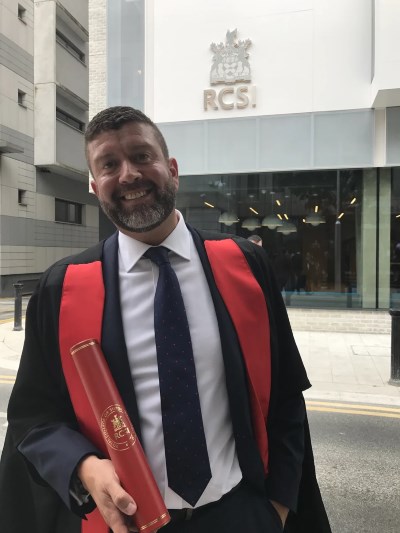 Swim England's study of over 80,000 people showed that swimmers had a 28% lower risk of early death and a 41% lower risk of death due to heart disease and stroke.
The independent report demonstrated the health benefits of swimming. Swimming is great for physical and mental health from as young as 3 months to 65+ years.

Swimming:
Improves heart health
Lowers blood pressure
Improvea lung capacity
Reduces joint pain
Increases bone strength
A literature review demonstrates the individual physical health benefits on the cardiovascular, cardio metabolic, neurological and pulmonary systems, MSK health and benefits to specific populations such as disability, elderly and women. A systematic review demonstrates the effects of swimming on wellbeing and further systematic and literature reviews demonstrate the physiological effect, benefits to communities, public health benefits and swimming as a sport. This report containing a vast amount of up-to-date literature, evidence based research and information. There are huge benefits in incorporating swimming into rehabilitation such as individual therapy sessions, recovery, hydrotherapy or training sessions.
See more at: http://www.exercise-works.org/latest-news/2017/6/21/major-new-study-on-health-wellbeing-benefits-of-swimming-rel.html